3 Noteworthy Tips to Improve Your CIBIL Score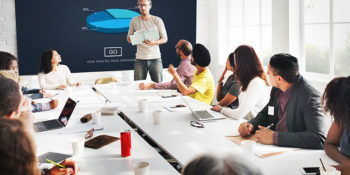 Whether you wish to apply for a loan or a credit, a CIBIL score is necessary for establishing your creditworthiness. In fact, the CIBIL score of an individual determines his/her or chances of availing a credit. While a person with a high CIBIL score indicates strong creditworthiness, a person with a poor score displays low accountability. Furthermore, a bad score will tag them as a risky borrower with lenders getting hesitant of approving their loan application.
What is CIBIL and What does it Take to Improve Ones' CIBIL score?
The Credit Information Bureau India Limited (CIBIL) is the country's first credit information company that gathers and maintains payment related records (loans and credit cards) of commercial firms, as well as individuals. A persons' credit score is calculated basis the credit information sent by banks to the agency (CIBIL), which rates an individual on a scale of 300-900 with a score above 750 considered to be healthy.
Since, lenders and banks verify the CIBIL score before approving a loan or a credit, it is important to maintain a healthy score to avoid any sort of rejection or denial.
Here's what you need to do if your CIBIL score is low:
Clear All Your Outstanding Dues:

It is important to clear all the outstanding dues of your credit card to improve your ratings. Make sure you pay all your dues before the due date by maintaining good financial discipline through judicious credit card spending. Make sure that you do not default on your loan installments.
Maintain a Balance Between Secured and Unsecured Loans:

Make sure you maintain an 80:20 ratio between your secured and unsecured loans with 80 percent comprising the secured loans. This is because a secured loan is backed by an asset whose value escalates with time such as home loans and consequently improves your CIBIL score. However, your credit rating gets negatively impacted when you avail personal loans or loans on depreciating assets such as car loans.
Follow the 30% Rule of Credit Utilization

: Avoid using your credit card for making random purchases. Following the 30%, credit utilization rule will not just establish your financial credibility but will also improve your CIBIL score.
These are some of the important points that can help you improve your CIBIL score. A healthy CIBIL score can fulfill all your future credit requirements and ease your worries.  However, you need to remember that improving your CIBIL score is a slow and steady process and would require a disciplined credit behavior to achieve it.