Zuron's Customer
Relationship Management
With the help of a Customer Relationship Management System, the sales team can achieve much higher sales targets than the usual process.
CRM is an essential system in the current digital market as it generates excellent returns on investment with ease of process and documentation. This single platform offers great efficiency in managing collation, communication, and reporting for the sales and marketing team.
However, the prime challenge of getting the maximum benefits of the CRM platform is the lack of adoption by the respective departments. The sales team considers this system as a data entry platform which increases their efforts without generating significant yield. And therefore, in most cases, the data available through CRM is limited and incomplete, which further restricts the generation of thoughtful, analytical results.
Zuron's CRM system has been developed to address the problem of adoption by the departments and encourage all stakeholders to adopt CRM in their daily routines. Powered by the latest technologies, our CRM module offers immense ease of use to the users and reap the benefits. Easy tracking of orders, communication with customers, the quick fetch of data and information, comprehensive customized dashboard are some of the key attributes of Zuron's CRM, which is well accepted by sales people across all industries.
Zuron's mobile-friendly CRM system automates all the sales and marketing processes, from lead generation to conversion and onboarding, simple steps that motivate the organization to utilize their resources strategically and reduce their repetitive administrative work.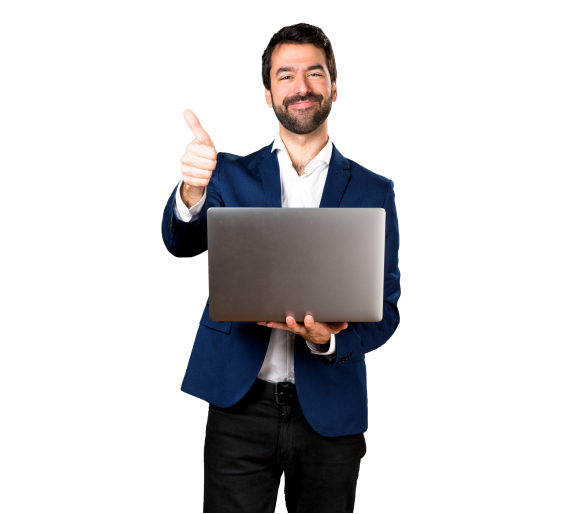 Modules
Sales Module:
1

A single platform where lead data can be captured from multiple resources and managed efficiently

2

360- degree view of contracts and communication history

3

Unified and standard calendar for all the teams

4

Customized dashboard with real-time data related to Lead Pipeline, Conversion Rates, and Target Achievement

5

Accurate analysis of historical trends and forecast data to provide decisive outputs
Marketing Module:
1

Standard in-built creative templates for dashboards with multi-device compatibility to improve engagement with clients and prospects

2

Accurate evaluation of campaign ROI to assess the performance of the marketing team

3

AI-powered analysis to provide opportunities cross-sell opportunities.

4

Customization at all levels to provide quick and precise reports to boost Marketing ROI
Customer Support module:
1

Easily accessible single repository of documents, tutorials, reports, and products

2

User-friendly and automated flow of complaints to the right authorities as per the defined escalation matrix

3

Real-time status and visibility of query status
Industry Application
Banking:
1

Structured lead management process to provide visibility of the entire process from lead generation to conversion till disbursement.

2

Quick accelerators of contextual gamification feature

3

Seamless and quick API integration with other banking platforms

4

Highly secured customer data with high encryption standards
Real Estate:
1

Real-time update on uploading, allocation, and booking of inventory

2

Easy and smooth management of leads and payouts from multiple channel partners

3

High-tech Document Management Systems for transparent document processing like contracts, completion certificates, BU, and more

4

Quick integration with other existing systems to avoid downtime
Education:
1

Customized process design to capture unique process from capturing lead to conversion

2

Multi-channel lead management with prioritizing feature

3

Use Pre-defined standard templates to communicate with customers quickly or use the flexibility to create your unique template.
Advantages:
1

Easy Adoption: Easy to adopt for sales team with AI-powered advanced system

2

Speedy implementation: Accelerated implementation and go live with pre-defined industry-specific platforms

3

Seamless integration: Hassle-free integration with other lead-generation channels

4

High engagement: Boost customer integration through AI-powered prompt

5

Improved productivity: AI-powered technology automates repetitive work and boost the productivity of the team

6

Measure: Observe and measure ROI on a real-time basis and improve the hit rate