How Blockchain Has Revolutionized the Invoice Discounting Space?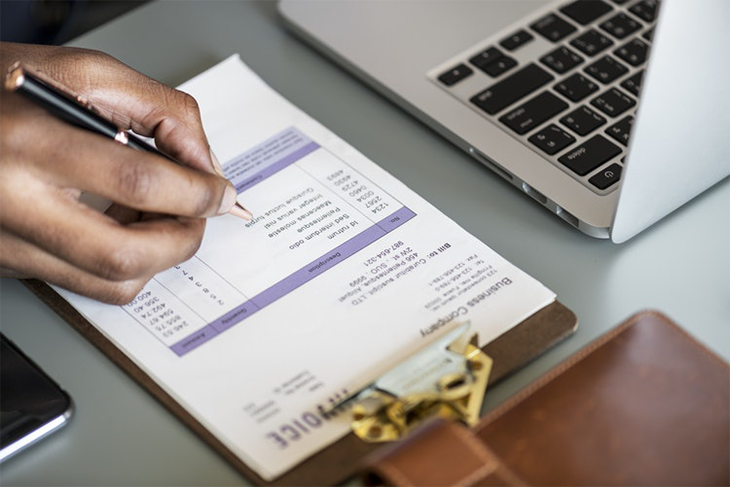 Invoice discounting is a financing method that is used to unlock money secured in sales invoices. To help invoice buyers quickly unlock their cash, several business owners allow purchasing of these invoices at discounted rates. So, once the debtor pays the invoice, the buyer receives the agreed upon cash instantly. The purpose of selling invoices at discounted prices helps in improving liquidity for participants of either side of the chain. This helps in mitigating cash flow issues, forging better supplier relationships while improving their liquidity.
However, invoice finance is cumbersome, costly and prone to fraudulence, which leaves businesses out in the cold. Furthermore, in certain countries such as India, invoice discounting is under penetrated with only 3 % of GDP compared to 10% in several other mature markets. This happens due to lack of trust which makes financial institutions avoid or command unaffordable security from small and medium businesses.
So how can these concerns be mitigated? Blockchain – A Distributed ledger technology (DLT) can put all these concerns to rest by resolving issues surrounding the current processes. By deploying Blockchain for invoice discounting and for every participant (OEM, financier, and supplier) of the network, process efficiency can be ensured. This shared ledger will record and share transaction data with only those who are authorized to know about it.
This will provide participants with equal visibility at every step. Apart from this, time required for disbursing payment to supplier is reduced significantly while ensuring process reconciliation between financier and OEM. The smart contract functionality of Blockchain further streamlines the chaos in the invoice finance space through automated execution of contracts. So, when contracting parties satisfy certain predefined terms and conditions, Blockchain smart contract triggers specific actions mentioned in the contract.
In short, we can infer that leveraging Blockchain for Invoicing has revolutionized the invoice discounting space in a way that has resulted in reduced friction in process and increased trust amongst the participants resulting in better outcomes in terms of business growth.