Role of Blockchain for Ensuring Efficient Cash-flow Management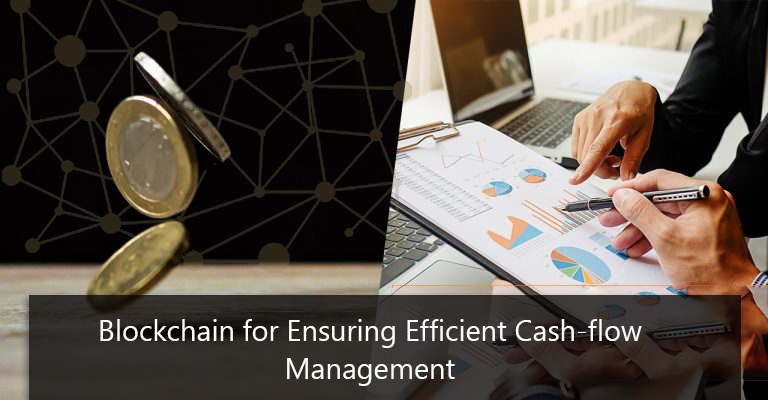 For any business entity to sustain, proper flow of cash is mandatory. In fact, with a well-managed cash flow, businesses especially small enterprises can deal with financial challenges such as unexpected expenditures or a slow sales turn. This requires having in place an effective cash flow management strategy that can significantly augment the potential of your business.
Listed below are few cash flow management techniques that can help your business grow and prosper:
Use of Surpluses: As a business strategy, it is important to set your priorities right. This will determine how your surplus cash will be utilized in your business. Rather than overtly emphasizing on a particular business aspect, it's important to find an optimum solution that would help you to employ the surplus cash for better business growth.
Assessment of Risks: Yet another essential strategy for cash flow management includes assessment of risks that is integral to every business. This would help you deal with uncertainty and help you address the risks.
Invoice Discounting: Invoice discounting has emerged as a great way to deal with issues related to cash flow shortages, which in turn can negatively impact your business. With invoice discounting, your business can keep growing.
Apart from this, having a robust system that can help you manage the funds flowing in and out of your account is mandatory. Leveraging Blockchain for Cash Flow management, can help improve cash flow by streamlining the entire process of sending invoices and receiving payments. For instance, every time an invoice is received by the accounts, it is shared with the account payable department and others. In other words, a Blockchain powered platform will allow multiple participants of the network to share data quickly and transparently. This greatly reduces disputes and billing errors.
Moreover, businesses looking for immediate funds can get easy access to funds by uploading the invoice on a Blockchain platform, which is accepted and agreed upon by their customers. Since, transactions that occur on Blockchain are time stamped and cannot be tampered with, it can be shared with all participants.
So, if you are looking to scale-up your business performance by ensuring proper cash flow, you need a technology solution such as Blockchain that can eliminate duplicate invoices, billing error, reduce processing time and enhance cash flow visibility.