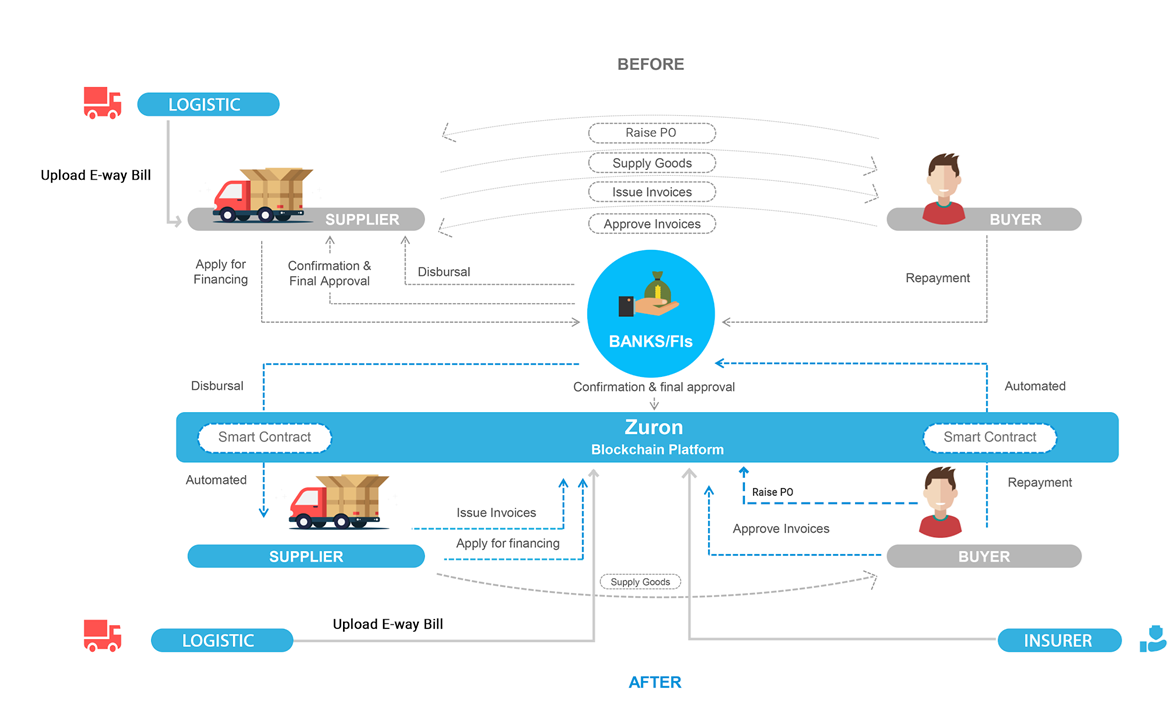 Blockchain Based
Invoice Discounting Platform
User Friendly Interfaces

Our Blockchain based platform is very user friendly and graphical for easy application and reporting.

Quick Access to Funds

Get speedy access to funds against your invoices using our platform.

Impeccable Customer Support

From application to disbursement our customer team is always ready to assist you.

No Hidden Costs

We operate in transparent way with no hidden charges.
Benefits

01.
Faster Access to Funds
Zuron helps you unlock your working capital and get paid within 24 hours of selling an invoice.

02.
Online Verification
Get hassle-free experience with online verification & approval.

03.
Business Dashboard
Intuitive dashboard to manage your cash flow, business reports etc.

04.
No Collateral, No Debt
With Zuron, you get paid for your receivables with minimum or no collateral.

01.
Smarter Payment Management
Zuron helps your approve invoices and payments using reconcilation by smart contracts

02.
Competitive Terms
By managing the cash flow of your suppliers, you get competitive terms from them

03.
Seamless Integration
We have ready connectors for your ERP for seamless processing

04.
Seamless Payment
Through payment smart contract, we automate the repayment making it risk-free

01.
Low Risk
With better visibility of supply chain using Blockchain, you discount with lower risk

02.
Seamless Integration
We have ready connectors for your LOS for seamless processing of suppliers and invoices

03.
Pre-screened Suppliers
We pre-screen and rate each buyer and supplier with an advance screening model. You get quality businesses

04.
Payment Automation
We manage payments and repayments using Smart Contract for highly efficient processing
The process is quick and straightforward.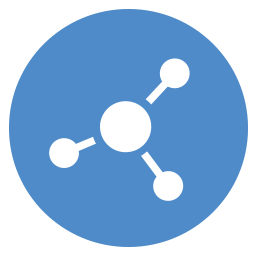 1. Connect
Sign up and fill an easy application using our dashboard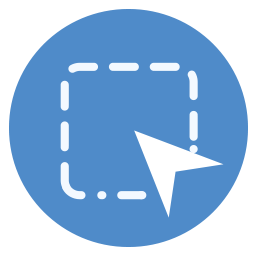 2. Select
Upload invoices to get funds with a single click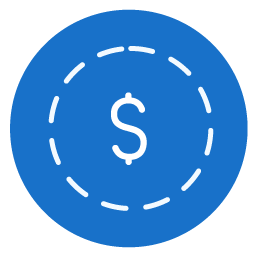 3. Get Paid
Get paid instantly using Smart Contracts, your customer pays later
How to Discount Invoices ?

01.
Assess and Approve Suppliers
Use our online interface to assess business and approve

02.
Get Invoicess from Supplier
You receive alerts whenever new invoices are submitted. Approve instantly online

03.
Disburse Funds
Disburse funds either traditionally or using our Smart Contracts

04.
Receive Repayment
Receive repayment automatically from buyer or supplier
Supplier Upload Invoices
Buyer Approves Invoices
Financier Disburse Fund
Financier Recieve Outstanding Amount
Buyer Pays After Credit Periw
Supplier Recieve Funds